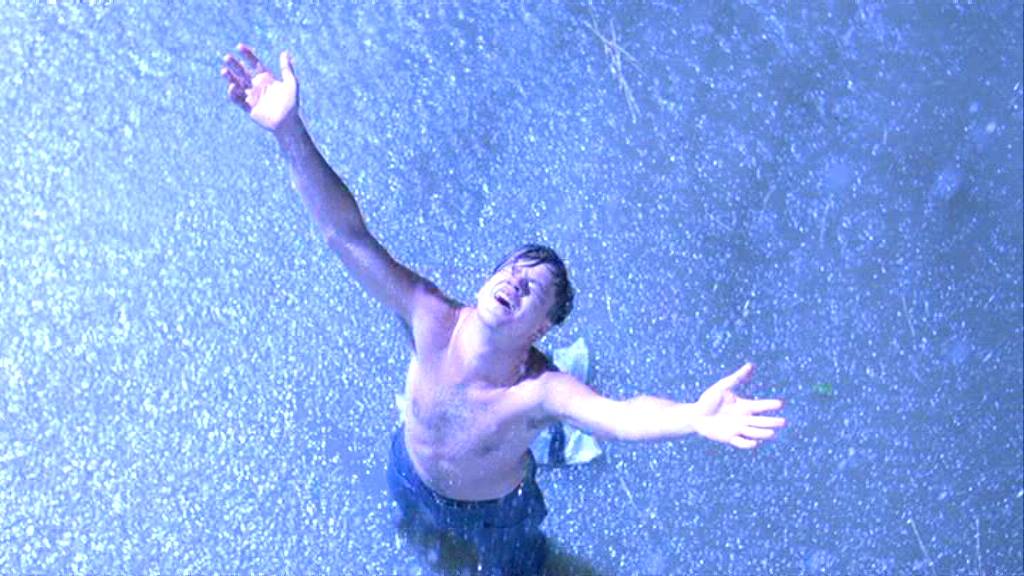 "I have to remind myself that some birds aren't meant to be caged. Their feathers are just too bright. And when they fly away, the part of you that knows it was a sin to lock them up DOES rejoice. Still, the place you live in is that much more drab and empty that they're gone. I guess I just miss my friend."
De
Daniela
a 6 de Novembro de 2008 às 18:38
Excelente. Este é excelente! Está no meu (longo) top de favoritos!
De
l00ker
a 7 de Novembro de 2008 às 11:22
É impressionante como o simples facto de ter estado na página do imdb sobre o filme, a ler as muitas "quotes" presentes, as mesmas me transportaram para uma noite da década de 90 no Cine-Centro na Covilhã. Era um teenager, mas logo ali senti que tinha assistido a algo grande.

Pela simples leitura das quotes, até me arrepiei!!! Este é um dos melhores filmes de sempre e melhor que adjectivá-lo, é vê-lo (é impossível ainda não o ter visto!) ou revê-lo.